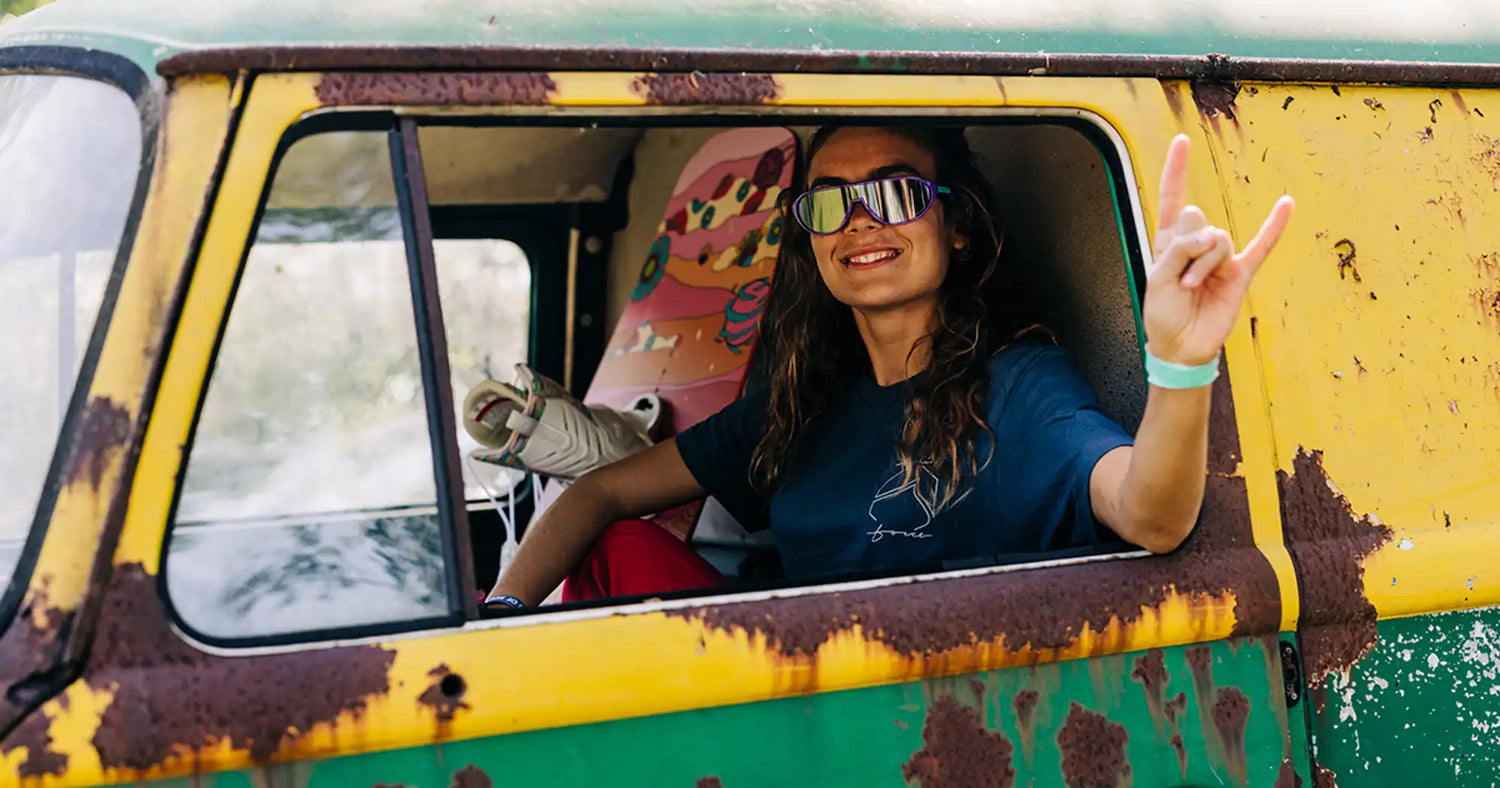 Sunglasses & Goggles
Explore our diverse collection of Sunglasses and Goggles today and choose the ones that match your style and wake pursuits. Get ready to see the world with clarity, comfort, and a touch of fashion as you embark on your next adventure.
---
Sunglasses and Goggles: Protect Your Eyes in Style
When you're out in the sun or enjoying watersports, protecting your eyes is essential. Our Sunglasses and Goggles collection offers a range of eyewear designed to keep your eyes safe from harmful UV rays, glare, and water splashes while adding a touch of style to your look. Dive into our selection, which includes Float Eyes and Sunglass Cords, and discover how you can keep your eyes safe and comfortable while enjoying the great outdoors.
Why Choose Our Sunglasses and Goggles?
Protection and Style

: Our eyewear combines UV protection on the water with casual style, allowing you to enjoy your time on the lake or ocean with clear vision and a fashionable look.

Versatility

: Whether you're on the water, hiking, or simply enjoying a day in the sun, our sunglasses and goggles are versatile enough for all your outdoor activities.

Practical Accessories

: Float Eyes and Sunglass Cords are practical accessories that enhance the functionality of your eyewear, keeping them safe and accessible.
Keep Your Eyes Safe and Stylish
With our Sunglasses and Goggles collection, you can enjoy outdoor water adventures while keeping your eyes protected and your style on point. Whether you're on the beach, in the mountains, or anywhere in between, our eyewear is designed to enhance your outdoor experience.