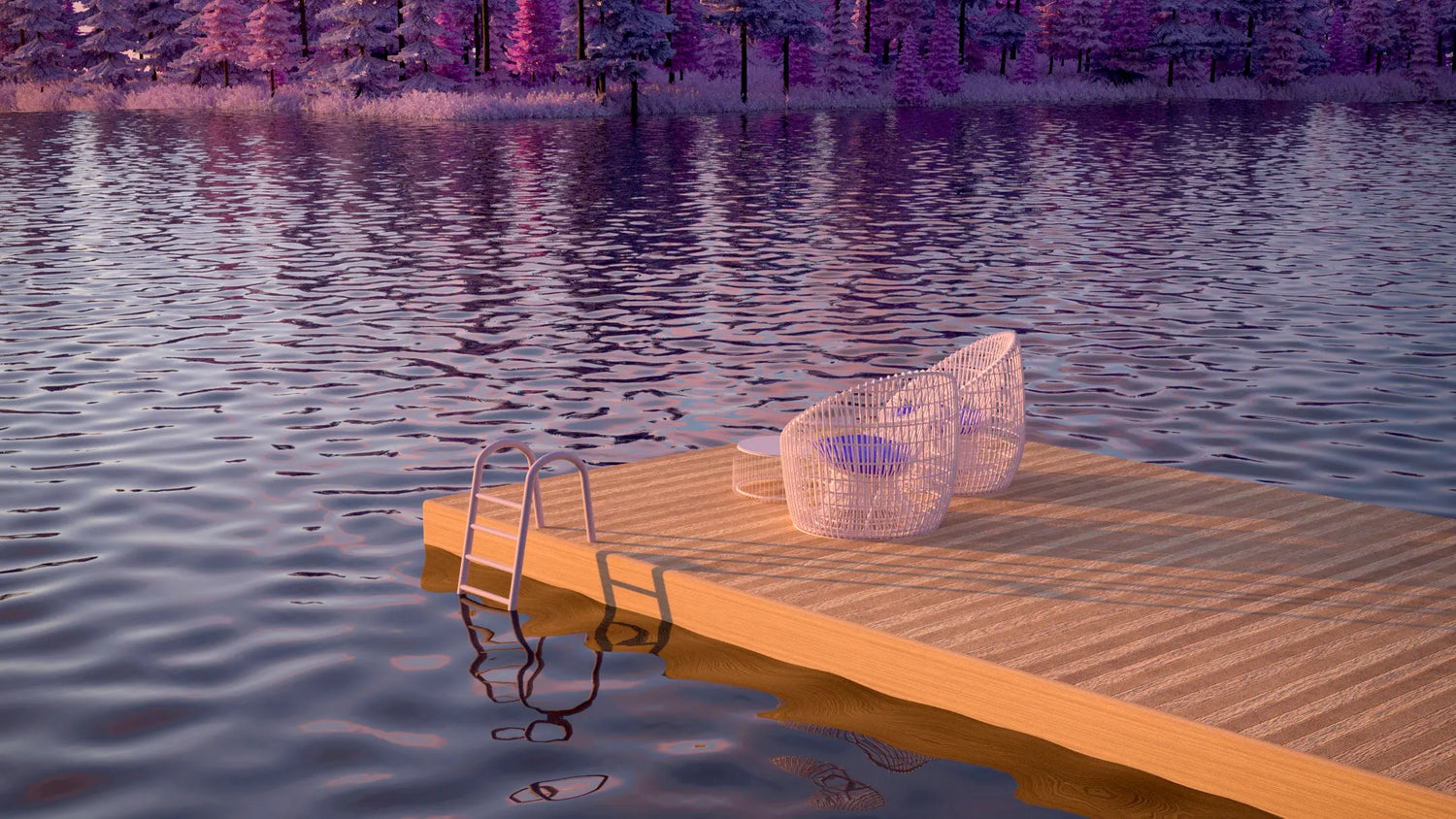 Dock Ladders
Happy to help get you out of the water. Shop dock and pier ladders from Bart's Watersports.
---
Ascend to Convenience with Dock Ladders: Your Gateway to Easy Water Access
Picture this: You're enjoying a sunny day by the dock, and the sparkling waters beckon for a refreshing swim. But what if there was a way to make getting in and out of the water even more convenient and safe? That's where our Dock Ladders Collection comes in, featuring a variety of aluminum options in different lengths. 
These sturdy and reliable ladders are your gateway to easy water access, whether you're swimming, fishing, or just enjoying the view. Dive into our selection and discover how these essential accessories can enhance your dockside experience.
The Importance of Dock Ladders
Dock ladders are more than just a convenience; they are an essential part of your waterfront lifestyle:
Easy Water Access

: Dock ladders provide a safe and convenient way to access the water, making swimming and water-based activities hassle-free.

Safety

: Sturdy aluminum construction ensures that you can ascend and descend with confidence, reducing the risk of slips and falls.

Versatility

: Different lengths and configurations are available to suit various dock designs and water depths.
Options in Our Dock Ladders Collection
Our Dock Ladders Collection offers a diverse range of options, including aluminum ladders in different lengths to cater to your specific waterfront needs:
Aluminum Dock Ladders

: These ladders are constructed with durable aluminum, ensuring longevity and resistance to corrosion in a waterfront environment.

Variety of Lengths

: Choose from various ladder lengths to match the height of your dock and the depth of the water for seamless access.
Why Choose Our Dock Ladders?
Quality Assurance

: We prioritize quality, durability, and safety in our selection of dock ladders. Our products are sourced from reputable manufacturers known for their commitment to excellence in marine equipment.

Variety

: Our collection covers a wide range of ladder lengths to match your specific dock design and water access requirements.

Expert Guidance

: Our team of waterfront enthusiasts is here to assist you in selecting the right dock ladder for your waterfront and intended use. We provide recommendations, answer your questions, and offer valuable insights to ensure a seamless shopping experience.

Customer Satisfaction

: Your satisfaction is our priority. We aim to provide top-notch customer service, fast shipping, and hassle-free returns to ensure you have a seamless shopping experience with us.
Ascend to Convenience
Make every waterfront moment more enjoyable and accessible with our Dock Ladders Collection. Whether you're swimming, fishing, or simply relaxing by the dock, these ladders provide the convenience and safety you need to make the most of your waterfront lifestyle.
Explore our extensive collection today and choose the aluminum dock ladder that matches your dock's height and water access requirements. Get ready to ascend to convenience and elevate your dockside experience, knowing that you have the reliability and durability of premium dock ladders by your side for every waterfront adventure!