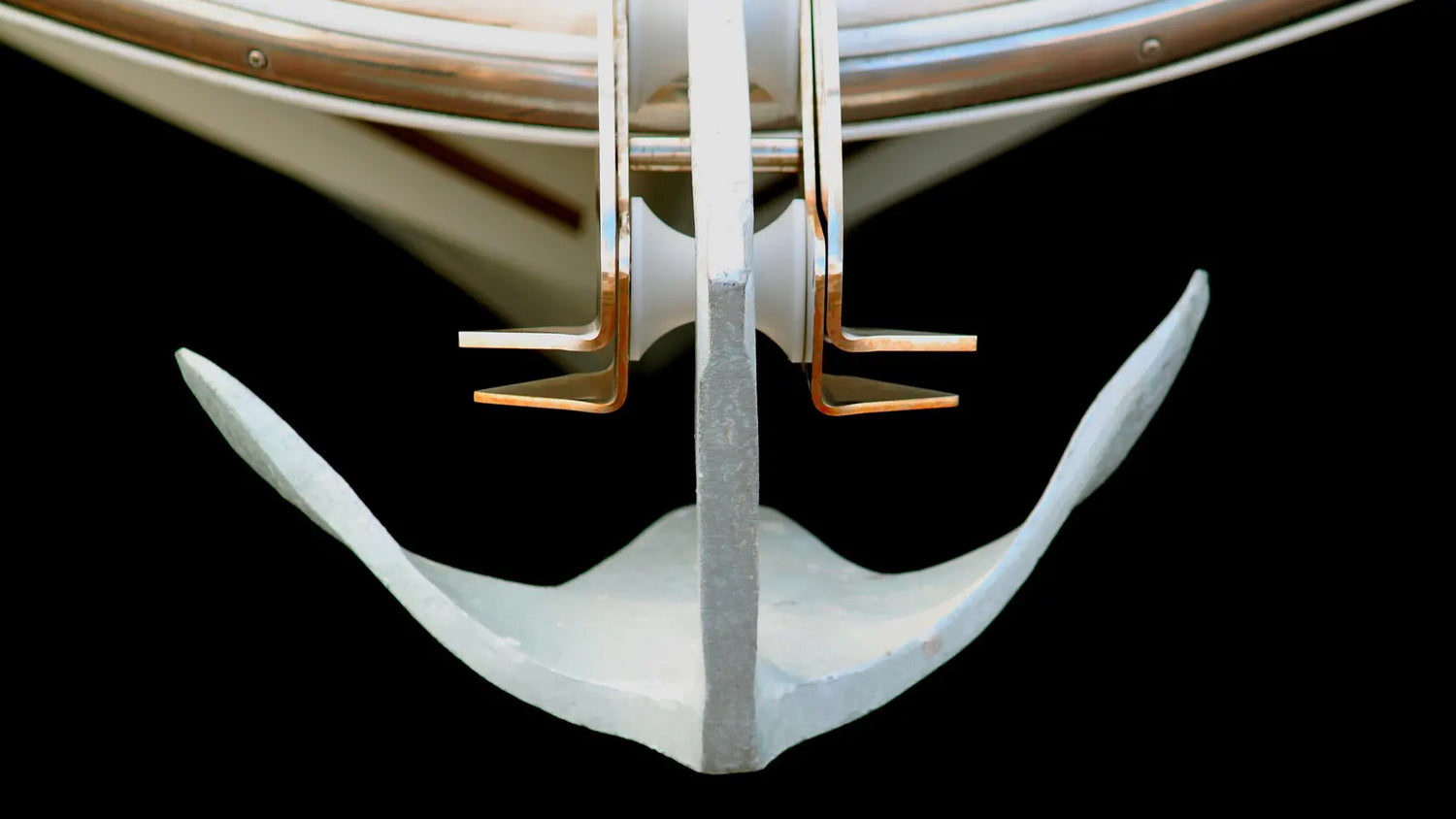 Boat Anchor
Keep your boat grounded with a boat anchor. Shop Bart's Watersports for a great selection.
---
Anchor Your Adventures with A Quality Boat Anchor
When it comes to boating, a reliable anchor is your steadfast companion, ensuring your vessel stays secure and steady, whether you're fishing, enjoying a leisurely day on the water, or dropping anchor to explore a secluded cove. Our Boat Anchor collection, featuring options from various esteemed brands, offers a range of anchors designed to meet the diverse needs of boaters. Dive into our selection and discover how these anchors can elevate your boating experiences and provide peace of mind on the water.
The Importance of A Quality Boat Anchor
A dependable boat anchor is essential for various reasons:
Stability

: An anchor holds your boat in place, preventing it from drifting in the current or wind, ensuring a stable and safe environment onboard.

Safety

: Proper anchoring is crucial for safety, especially in changing weather conditions or crowded waterways, where controlled positioning is vital.

Convenience

: Anchoring allows you to stop and enjoy activities such as fishing, swimming, or picnicking, enhancing your on-water experience.
Options in Our Boat Anchor Collection
Our Boat Anchor collection features a variety of options to match your specific boating needs and preferences:
Fluke Anchors

: These lightweight anchors are ideal for small to medium-sized boats and are known for their efficiency in securing your vessel.

Plow Anchors

: Plow anchors are versatile and perform well in various seabeds, providing strong and reliable holding power.

Mushroom Anchors

: Mushroom anchors are excellent for use in softer bottoms and are often chosen for their simplicity and ease of use.

Options from Greenfield Products

: We exclusively offer boat anchors from Greenfield Products, a trusted name in marine equipment known for their commitment to quality and innovation.
Why Choose froom Our Selection of Boat Anchors?
Quality Assurance

: Greenfield Products is renowned for producing high-quality marine equipment that adheres to stringent standards for performance and durability.

Variety

: Our collection offers a range of anchor types and sizes to match your boat and the waters you navigate.

Expert Guidance

: Our team of boating enthusiasts is here to assist you in selecting the right anchor for your vessel and intended use. We provide recommendations, answer your questions, and offer valuable insights to ensure a seamless shopping experience.

Customer Satisfaction

: Your satisfaction is our priority. We aim to provide top-notch customer service, fast shipping, and hassle-free returns to ensure you have a seamless shopping experience with us.
Conclusion: Set Sail with Confidence
A quality boat anchor is your assurance of stability and safety on the water. With our Boat Anchor collection, you can set sail with confidence, knowing that your vessel is equipped with an anchor that delivers reliability and peace of mind.
Explore our collection today and choose the boat anchor that suits your boat's size and the waters you navigate. Get ready to anchor your adventures, creating unforgettable moments on the water, knowing that you have the reliability and security of a Greenfield Products anchor by your side for every boating journey!