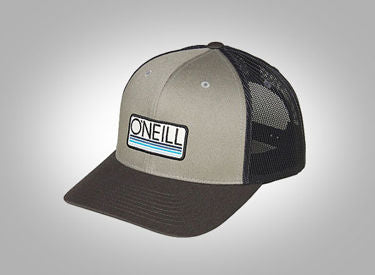 Hats
Explore our diverse range of hats from O'Neill Clothing, Liquid Force, Billabong, and Bart's Watersports today. Choose the one that matches your watersports style and enjoy your time under the sun while staying cool and protected.
---
Hats for Watersports Enthusiasts: Stay Cool and Protected in Style
Watersports enthusiasts understand the importance of staying cool, comfortable, and protected under the sun's relentless rays. Our collection of hats, featuring options from O'Neill Clothing, Liquid Force, Billabong, and Bart's Watersports branded hats, is designed with your active lifestyle in mind. 
Whether you're surfing, paddleboarding, or just soaking up the sun by the water, these hats offer the perfect blend of style and functionality. Dive into our selection and discover how our hats can elevate your watersports experience.
Why Choose Our Hats?
Sun Safety

: Our hats prioritize your safety by offering crucial sun protection, allowing you to enjoy watersports without worrying about sunburn.

Style and Versatility

: These hats are not just functional; they're stylish accessories that complement your watersports attire and can be worn both on and off the water.

Trusted Brands

: Our collection includes hats from respected brands in the watersports industry, known for their commitment to quality and innovation.
Stay Cool, Safe, and Stylish on the Water
With our Watersports Hats collection, you can embark on your watersports adventures with confidence, knowing you have the essential sun protection and style to make the most of your day on the water.