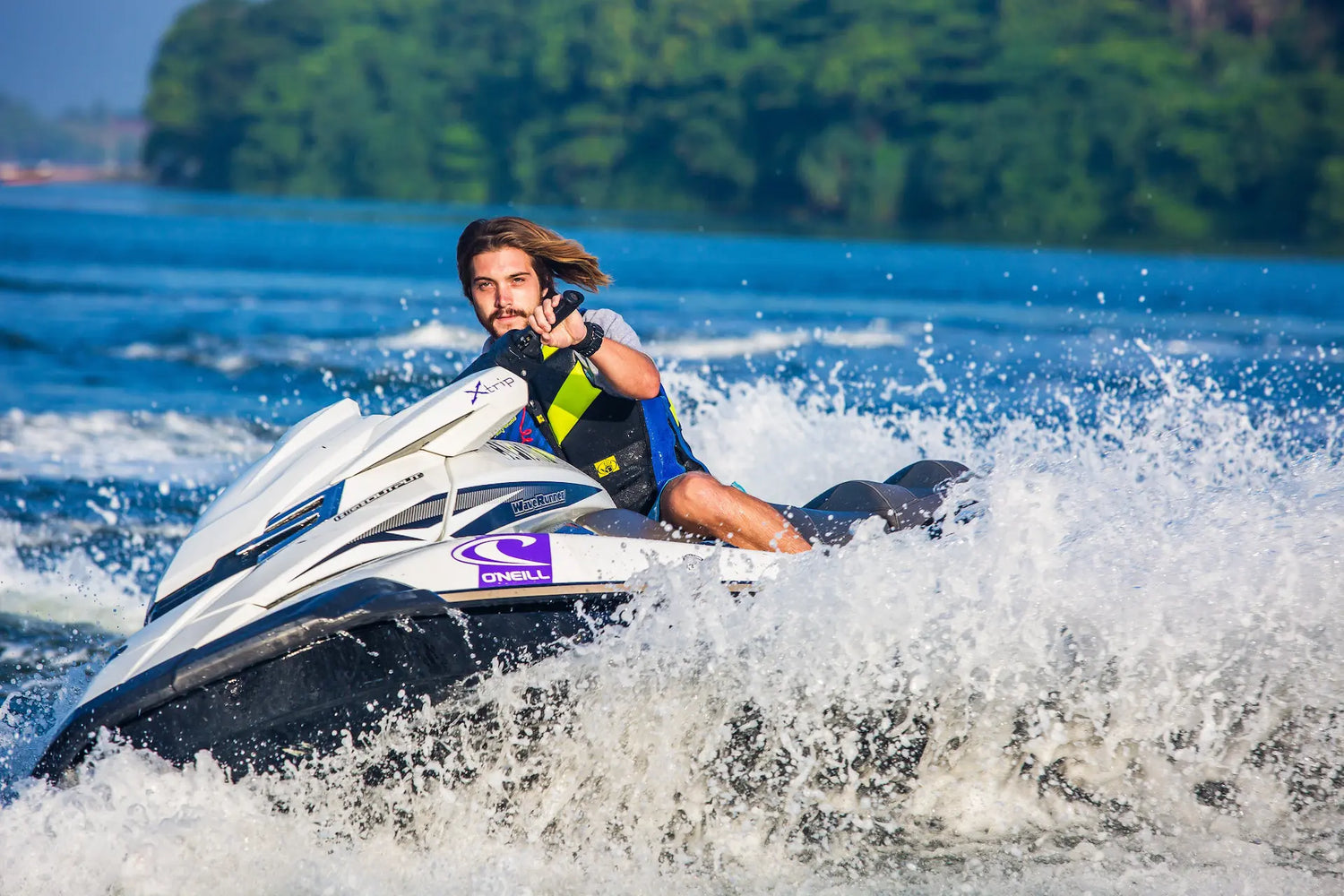 PWC Accessories
Let's get your PWC in tip-top shape. Shop Jet Ski gear at Bart's Watersports.
---
Elevate Your Personal Watercraft (PWC) Experience with Premium Accessories
Embark on a thrilling aquatic adventure and make the most of your Personal Watercraft (PWC) with our comprehensive collection of PWC Accessories. These essential additions are designed to enhance your PWC experience, whether you're racing through the waves, leisurely exploring serene waters, or enjoying water sports. 
From safety gear to performance enhancements and convenience features, our PWC Accessories collection offers a wide range of options to cater to every PWC enthusiast. Dive into our selection and discover how these accessories can take your PWC adventures to the next level.
The Role of PWC Accessories
PWC accessories are more than just add-ons; they're essential components that:
Enhance Safety

: Accessories such as safety straps, lanyards, and fenders ensure a safer PWC experience, providing peace of mind for riders and their passengers.

Maximize Convenience

: Convenience accessories such as storage solutions, boarding ladders, and covers make it easier to transport, store, and maintain your PWC.

Add Versatility

: Accessories like tow bars and fishing kits expand the possibilities for water sports and activities.
Options in Our PWC Accessories Collection
Our PWC Accessories collection offers a diverse array of options to cater to your specific needs and preferences:
Why Choose Our PWC Accessories?
Quality Assurance

: We prioritize quality, durability, and safety in our selection of PWC accessories. Our products are sourced from reputable manufacturers known for their dedication to excellence in water sports equipment.

Variety

: Our collection covers a wide range of accessories to meet your specific PWC needs, whether you're focused on safety, performance, convenience, or versatility.

Expert Guidance

: Our team of water sports enthusiasts is here to assist you in selecting the right accessories for your PWC and intended use. We provide recommendations, answer your questions, and offer valuable insights to ensure a seamless shopping experience.

Customer Satisfaction

: Your satisfaction is our priority. We aim to provide top-notch customer service, fast shipping, and hassle-free returns to ensure you have a seamless shopping experience with us.
Elevate Your PWC Adventures
Your Personal Watercraft holds the promise of unforgettable adventures on the water, and our PWC Accessories collection is here to help you make the most of every ride. With safety, performance, convenience, and versatility in mind, our accessories are designed to elevate your PWC experience.
Explore our extensive collection today and choose the PWC accessories that match your needs and preferences. Get ready to embark on thrilling aquatic adventures, knowing that you have the right gear and enhancements to take your PWC experience to the next level!