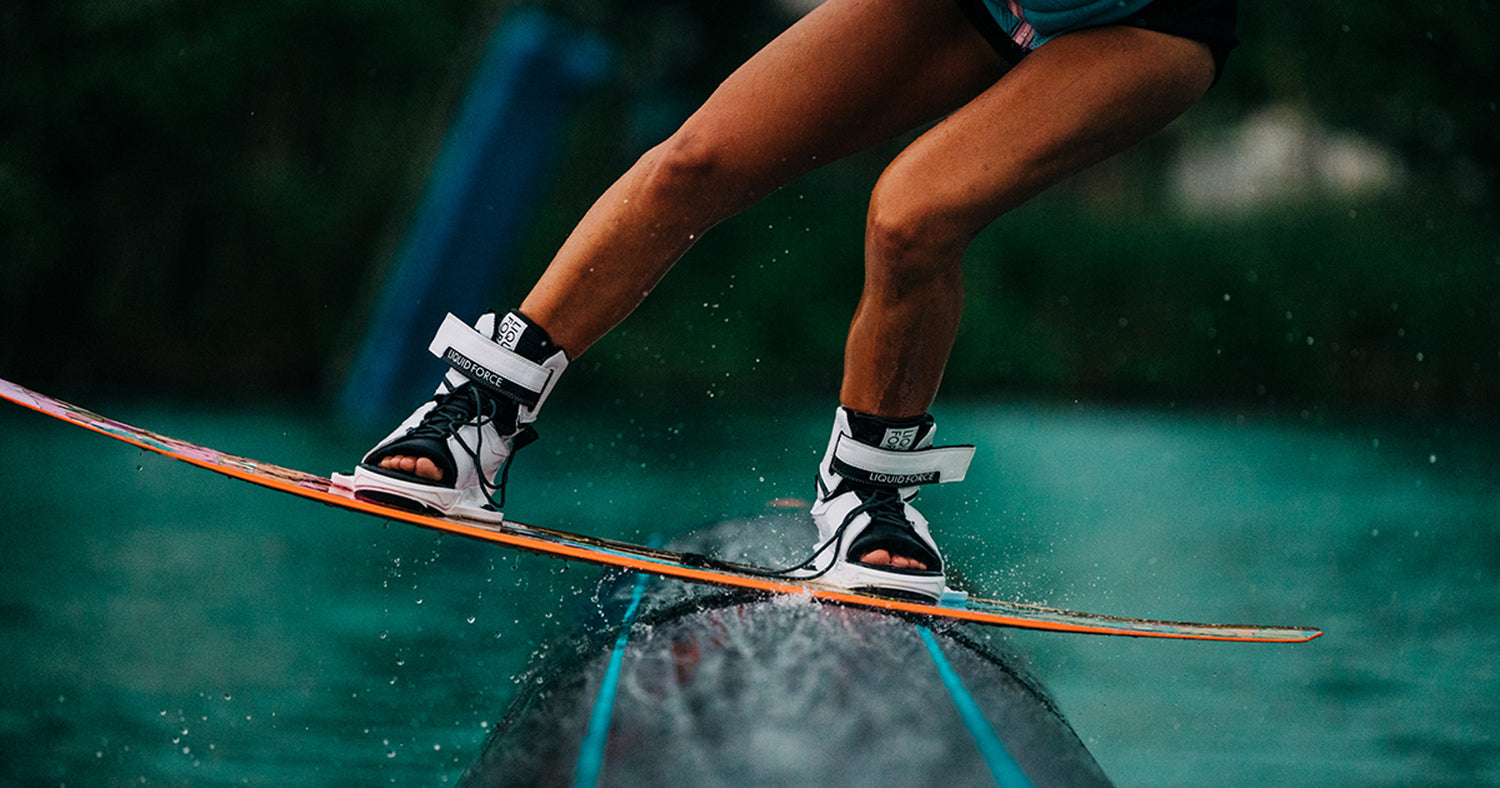 Wake Boots
Bart's is dedicated to providing quality wake boots and bindings – the essential gear that connects you to your wakeboard and empowers you to ride with control, style, and precision.
---
Elevate Your Wakeboarding Experience with Premium Wake Boots and Bindings
Whether you're a seasoned pro chasing adrenaline-fueled tricks or a beginner honing your skills, the right wake boots and bindings are crucial for maximizing your performance and enjoyment on the water.
The Role of Wake Boots and Bindings
Wake boots and bindings serve as the critical link between you and your wakeboard. They are designed to securely hold your feet in place, allowing you to maintain control, execute maneuvers, and feel the connection with your board. These essential components are your ticket to an exhilarating wakeboarding experience.
Key Features of Wake Boots and Bindings:
Foot Comfort and Support:

Wake boots and bindings are built with comfort in mind. They offer ample cushioning and support to keep your feet comfortable during long rides and landings.

Customizable Fit:

Many wake boots and bindings feature adjustable straps, laces, or closure systems. This customization ensures a secure and snug fit tailored to your preferences.

Compatibility:

Wake boots and bindings are designed to match specific wakeboard brands and models, ensuring compatibility for optimal performance.

Stability and Control:

High-quality wake boots and bindings enhance your stability and control on the board, enabling you to tackle tricks, spins, and jumps with confidence.

Durability:

These components are built to withstand the rigors of wakeboarding, featuring durable materials that can endure repeated use and exposure to water.

Style:

Wake boots and bindings come in various designs and colors to match your personal style and board aesthetics.
Choosing the Right Wake Boots and Bindings
Selecting the perfect wake boots and bindings is a critical decision that can significantly impact your wakeboarding experience. Here are some factors to consider:
Skill Level:

Determine your skill level to find wake boots and bindings that match your needs. Beginners may prefer forgiving bindings, while advanced riders often opt for performance-oriented models.

Fit:

A comfortable and secure fit is paramount. Make sure the wake boots and bindings you choose match your foot size and shape.

Closure System:

Different bindings come with various closure systems, including traditional laces, Velcro straps, or BOA systems. Choose a closure style that suits your convenience and preference.

Compatibility:

Ensure that the wake boots and bindings you select are compatible with your wakeboard. Check with the manufacturer's guidelines or seek expert advice if you're unsure.

Riding Style:

Consider your riding style. If you prefer aggressive tricks and spins, you may want bindings with additional support and responsiveness.
Explore Our Wake Boots and Bindings Collection
Browse our diverse selection of wake boots and bindings from reputable brands known for their dedication to wakeboarding excellence. Whether you're in search of responsive bindings for advanced tricks or comfortable boots for all-day cruising, we have options to suit every rider's preferences.
Why Choose Our Wake Boots and Bindings?
Quality Assurance:

We prioritize quality and performance in our selection of wake boots and bindings. We partner with trusted wakeboarding brands to ensure that the products meet or exceed industry standards.

Variety:

Our collection includes a wide range of wake boots and bindings to cater to riders of all levels and styles. From beginner-friendly options to high-performance models, we have choices for everyone.

Expert Guidance:

If you're uncertain about which wake boots and bindings are right for you, our team of experts is here to help. We're passionate about wakeboarding and are dedicated to providing personalized recommendations based on your needs and skill level.

Competitive Prices:

We believe that exceptional wakeboarding experiences should be accessible to all. That's why we strive to offer competitive prices, ensuring you get the best value for your investment.

Customer Satisfaction:

Your satisfaction is our top priority. We are committed to delivering a seamless shopping experience and providing the support you need to make the most of your wakeboarding adventures.
Unleash Your Wakeboarding Potential
Whether you're a beginner seeking a comfortable and secure connection to your board or an advanced rider craving responsiveness and control, our selection has you covered. Embrace the thrill of wakeboarding and hit the water with confidence and style – explore our collection today and elevate your riding experience to new heights!