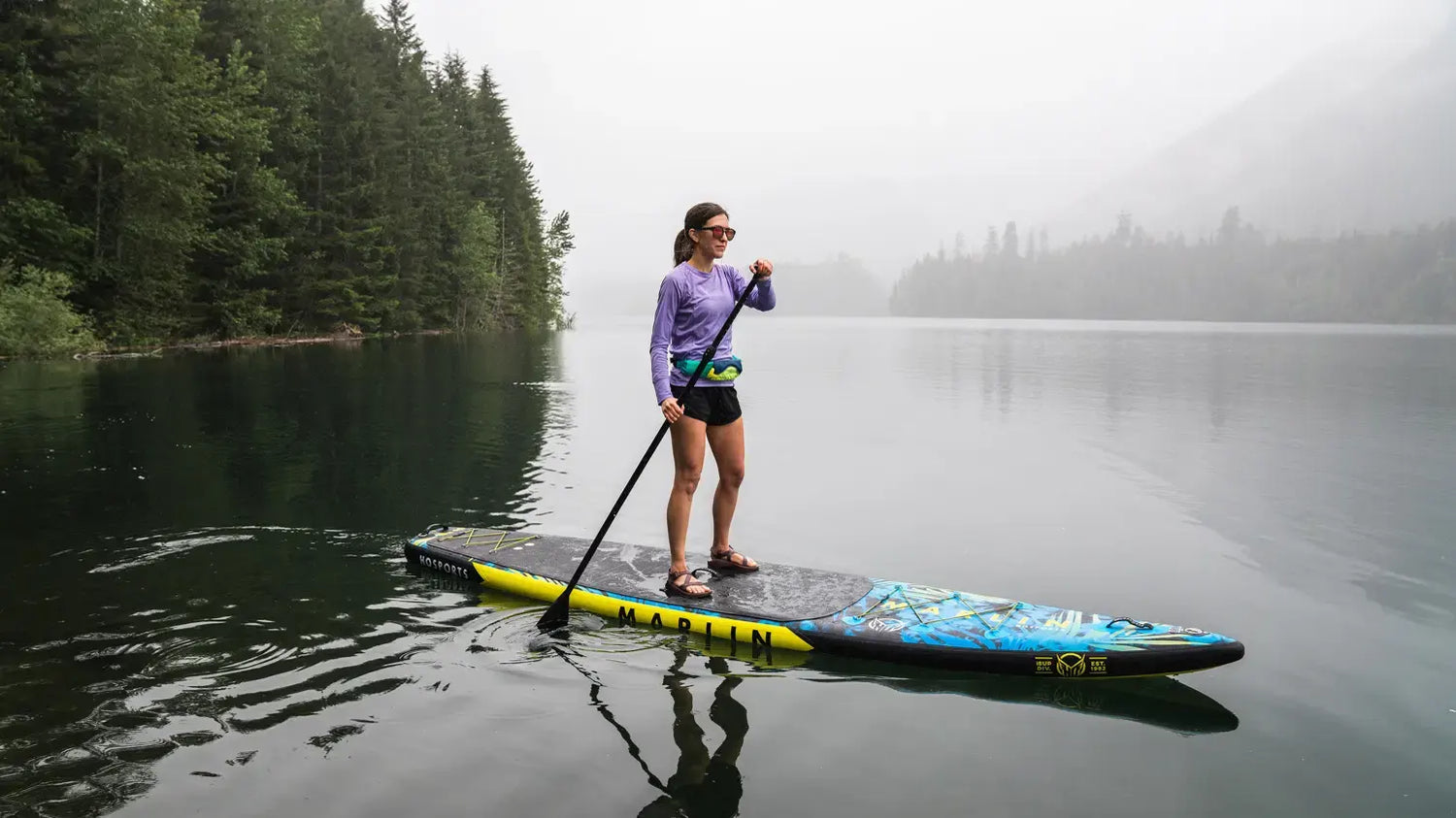 Paddleboards
Explore our extensive collection today and choose the paddleboard that resonates with your sense of adventure. Shop Paddleboards at Bart's Watersports.
---
Discover the Freedom of Exploration with Premium Paddleboards
Imagine gliding gracefully over the water's surface, feeling the gentle rhythm of each paddle stroke as you explore tranquil lakes, meandering rivers, or picturesque coastlines. Now, turn that vision into reality with our Paddleboards Collection. We proudly offer an exquisite range of paddleboards from renowned brands like XPLOR Boards, O'Brien Watersports, and HO Sports. These boards are meticulously crafted to provide exceptional performance and unparalleled experiences on the water. Dive into our selection and unlock the door to a world of adventure and serenity.
The Allure of Paddleboarding
Paddleboarding, often described as a harmonious blend of exploration, exercise, and relaxation, has captured the hearts of outdoor enthusiasts worldwide. Here's why paddleboarding is so captivating:
Versatility

: Paddleboards are incredibly versatile and can be used for a wide range of water activities, from leisurely paddles to yoga sessions and even surfing.

Fitness and Wellness

: Paddleboarding offers a full-body workout while allowing you to connect with nature, reducing stress and promoting overall well-being.

Scenic Adventures

: Whether you're cruising along calm waters or riding gentle waves, paddleboarding offers an intimate and captivating perspective of your surroundings.
Options in Our Paddleboards Collection
Our Paddleboards Collection features a diverse array of options to cater to your specific needs and preferences:
XPLOR Boards

: Crafted by passionate adventurers, XPLOR Boards are designed for those who seek the thrill of exploration. These boards combine innovation, durability, and style to elevate your paddleboarding experience.

O'Brien Watersports

: O'Brien Watersports brings decades of expertise to the table, delivering paddleboards that blend performance with user-friendly designs. These boards are perfect for beginners and seasoned paddlers alike.

HO Sports

: HO Sports, a trusted name in watersports, offers paddleboards designed to meet the demands of water enthusiasts. From stability to versatility, HO Sports paddleboards are a testament to quality and craftsmanship.
Why Choose Our Paddleboards?
Quality Assurance

: We are committed to providing you with paddleboards of the highest quality, crafted with premium materials and precision engineering for reliability and longevity.

Variety

: Our collection encompasses a wide range of paddleboards suitable for various skill levels, water conditions, and preferences, ensuring you find the perfect fit for your adventures.

Expert Guidance

: Our team of water sports enthusiasts is here to assist you in selecting the right paddleboard for your needs and experience level. We offer recommendations, answer your questions, and provide valuable insights to ensure a seamless shopping experience.

Customer Satisfaction

: Your satisfaction is our priority. We aim to provide top-notch customer service, fast shipping, and hassle-free returns to ensure you have a seamless shopping experience with us.
Embrace Adventure and Tranquility
Paddleboarding is not just a watersport; it's an invitation to explore, exercise, and experience the beauty of the natural world from a unique vantage point. With our Paddleboards Collection, you can embrace adventure and tranquility on the water, whether you're seeking adrenaline-pumping rides or moments of serene reflection.
Get ready to embark on unforgettable journeys and serene escapes, knowing that you have the performance and craftsmanship of premium paddleboards by XPLOR Boards, O'Brien Watersports, and HO Sports by your side for every paddle!