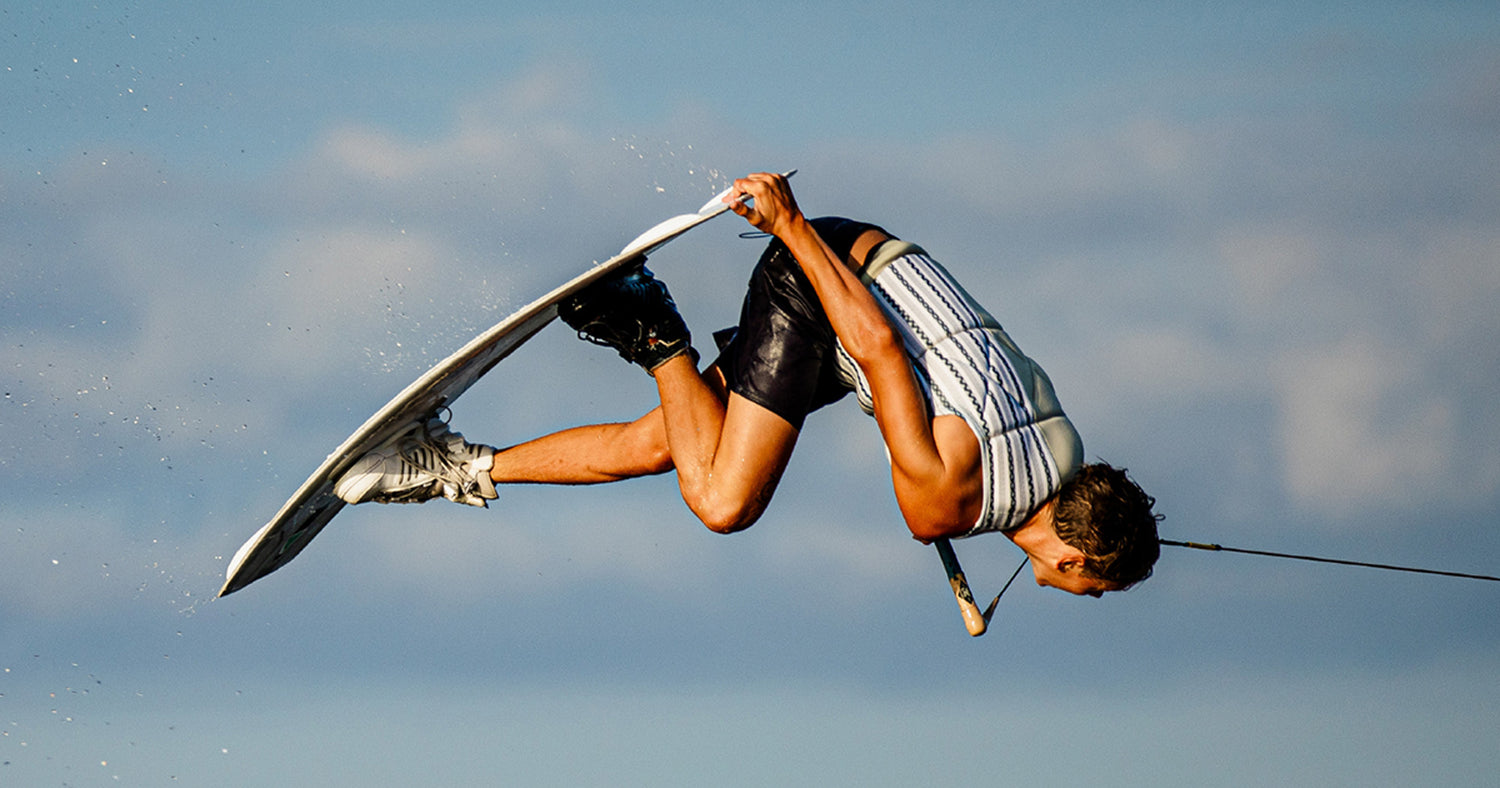 Packaged Wakeboards
We make finding the perfect board and boot combo easy: wakeboards packages ship fast from Barts.com!
---
Explore the World of Packaged Wakeboards: Everything You Need for Your Perfect Ride
Hit the water with one-stop shopping: Packaged wakeboards – your easy option for an exceptional wakeboarding experience. Whether you're a seasoned pro seeking the latest innovations or a beginner taking your first steps on the wake, our collection of packaged wakeboards offers a comprehensive selection to suit all levels and preferences. With everything you need bundled together, you can hit the water with confidence and style.
What Are Packaged Wakeboards?
Packaged wakeboards are carefully curated sets that include not only the wakeboard itself but also the essential accessories and gear needed for a complete and enjoyable wakeboarding adventure. These packages are designed to provide convenience, value, and a hassle-free shopping experience for riders of all skill levels.
The Components of a Packaged Wakeboard Set
Our packaged wakeboard sets are thoughtfully assembled to ensure you have everything required for an unforgettable time on the water. Here's what you can typically expect to find in a packaged wakeboard set:
Wakeboard:

The core of the package is the wakeboard itself. These boards are designed with precision and care to provide the best possible riding experience, whether you're into tricks, jumps, or smooth carving.

Bindings:

Wakeboard bindings are a crucial component for securing your feet to the board. Our packages include bindings that are compatible with the specific wakeboard, ensuring a snug and comfortable fit.

Fins:

Fins play a vital role in a wakeboard's stability and control on the water. Many of our packaged sets include fins that are tailored to the board's design, helping you maintain control and execute precise maneuvers.

Rope and Handle:

A high-quality wakeboarding rope and handle are essential for maintaining the correct distance from the boat and executing tricks. Our packages often include ropes and handles designed for wakeboarding.

Life Vest:

Safety is a top priority. Many of our packaged sets include a comfortable and US Coast Guard-approved life vest to ensure you stay safe while riding.

Helmet:

Protecting your head is crucial. Some packages include a wakeboard helmet to provide added safety and peace of mind.

Board Bag:

A wakeboard bag offers protection and convenience for transporting and storing your wakeboard and gear. Some of our packages include a durable board bag for added value.
Why Choose Packaged Wakeboards?
Convenience:

Packaged wakeboards offer the convenience of having everything you need bundled together. You can avoid the hassle of selecting individual components and ensure compatibility between the wakeboard, bindings, and other gear.

Cost Savings:

Purchasing a packaged wakeboard set often results in cost savings compared to buying each component separately. It's a budget-friendly way to get started or upgrade your gear.

Optimal Compatibility:

Each component in our packaged sets is carefully selected to work seamlessly together. This ensures that your wakeboard, bindings, and accessories are perfectly compatible, enhancing your overall riding experience.

Quality Assurance:

We partner with reputable wakeboarding brands known for their commitment to quality. The wakeboards and accessories in our packages are built to meet rigorous standards for performance and durability.

Variety:

Our collection of packaged wakeboards caters to riders of all levels and styles. Whether you're looking for a versatile all-around board or a high-performance model, we have packages to suit your preferences.
Explore Our Packaged Wakeboard Selection
Discover a wide range of packaged wakeboards, each offering a unique combination of wakeboard, bindings, and accessories. Whether you're a beginner eager to start your wakeboarding journey or an experienced rider looking to upgrade your gear, we have the perfect package for you.
Why Choose Our Packaged Wakeboards?
Quality Assurance:

We prioritize quality and performance in our selection of packaged wakeboards and accessories. You can trust that the products in our packages meet or exceed industry standards.

Variety:

Our collection includes packaged wakeboards to suit riders of all levels and styles. From complete beginner sets to advanced packages with cutting-edge technology, we have options for everyone.

Expert Guidance:

If you're unsure which packaged wakeboard set is right for you, our team of experts is here to help. We're passionate about wakeboarding and are dedicated to providing personalized recommendations based on your needs and preferences.

Competitive Prices:

We believe that exceptional wakeboarding experiences should be accessible to all. That's why we strive to offer competitive prices, ensuring you get the best value for your investment.

Customer Satisfaction:

Your satisfaction is our top priority. We are committed to delivering a seamless shopping experience and providing the support you need to make the most of your wakeboarding adventures.
Unlock Your Wakeboarding Potential
This is your gateway to unlocking your wakeboarding potential with packaged wakeboards. Whether you're a beginner seeking a complete set to get started or an enthusiast looking for an upgrade, our packages provide convenience, value, and the assurance of top-quality gear. Embrace the thrill of wakeboarding and hit the water with confidence and style – explore our collection today and make your next adventure on the wake unforgettable!